Keefe, Bruyette & Woods reaffirmed their outperform rating on shares of Bank of Ireland (NYSE:IRE) in a research report released on Thursday.
IRE has been the topic of a number of other reports. Goldman Sachs Group Inc. reaffirmed a neutral rating and set a $27.00 price target on shares of Bank of Ireland in a report on Wednesday. JPMorgan Chase & Co. downgraded Bank of Ireland from a neutral rating to an underweight rating in a report on Thursday, September 15th. One investment analyst has rated the stock with a sell rating, three have issued a hold rating and two have assigned a buy rating to the company. Bank of Ireland has an average rating of Hold and an average target price of $27.50.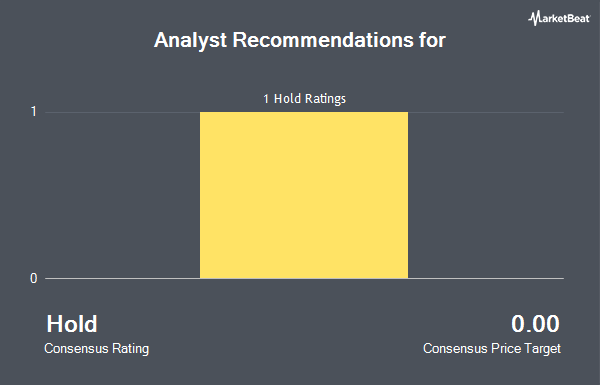 Shares of Bank of Ireland (NYSE:IRE) traded up 0% on Thursday, hitting $15. The firm has a 50 day moving average of $0.00 and a 200-day moving average of $0.00.
Bank of Ireland Company Profile
Bank of Ireland Group is a financial services company. The Company operates through five segments: Retail Ireland, Bank of Ireland Life, Retail UK, Corporate and Treasury, and Group Centre. The Retail Ireland segment offers a range of banking products and related financial services to the personal and business markets.
Receive News & Ratings for Bank of Ireland Daily - Enter your email address below to receive a concise daily summary of the latest news and analysts' ratings for Bank of Ireland and related companies with MarketBeat.com's FREE daily email newsletter.