Mediagrif Interactive Technologies Inc. (TSE:MDF) – Research analysts at National Bank Financial issued their Q2 2017 EPS estimates for shares of Mediagrif Interactive Technologies in a research report issued to clients and investors on Monday. National Bank Financial analyst R. Tse forecasts that the brokerage will post earnings per share of $0.29 for the quarter. National Bank Financial has a "Sector Perform Overweight" rating on the stock. National Bank Financial also issued estimates for Mediagrif Interactive Technologies' Q3 2017 earnings at $0.30 EPS, Q4 2017 earnings at $0.30 EPS, FY2017 earnings at $1.14 EPS and FY2018 earnings at $1.25 EPS.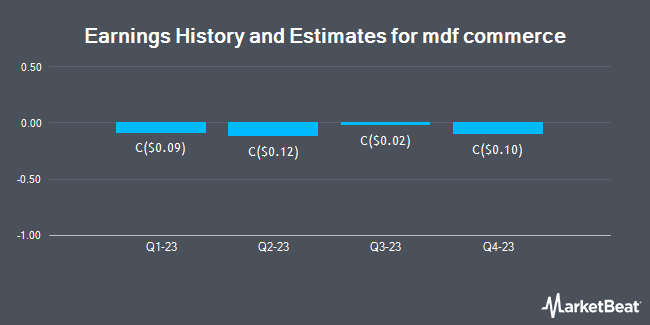 Mediagrif Interactive Technologies (TSE:MDF) traded up 1.01% on Thursday, hitting $18.94. The stock had a trading volume of 7,799 shares. Mediagrif Interactive Technologies has a one year low of $14.47 and a one year high of $19.50. The stock has a 50-day moving average of $18.56 and a 200-day moving average of $16.99. The company has a market cap of $284.06 million and a PE ratio of 17.62.
The company also recently declared a quarterly dividend, which will be paid on Monday, October 17th. Investors of record on Monday, October 17th will be given a dividend of $0.10 per share. This represents a $0.40 annualized dividend and a dividend yield of 2.11%. The ex-dividend date is Thursday, September 29th.
About Mediagrif Interactive Technologies
Mediagrif Interactive Technologies Inc is a Canada-based company, which provides e-business solutions to consumer and businesses. The Company is engaged in information technology and is an owner of various Web and mobile platforms, including Jobboom, LesPAC, Reseau Contact, MERX, InterTrade, Carrus and BidNet.
Receive News & Ratings for Mediagrif Interactive Technologies Inc. Daily - Enter your email address below to receive a concise daily summary of the latest news and analysts' ratings for Mediagrif Interactive Technologies Inc. and related companies with MarketBeat.com's FREE daily email newsletter.